BUILDING PERMISSIONS IN SPAIN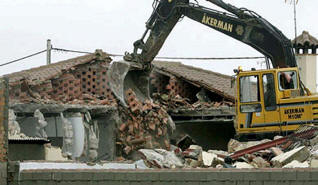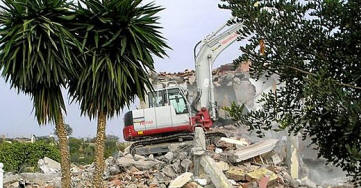 If you want to make any alteration to your flat or house in Spain you will need to follow the rules and regulations – failure to adhere to these will prove costly, if not disastrous!
When you sell your house the 'profit' on the house is taxed at 50% - you can set legal building works off against that tax.
Make no mistake planning permission in Spain is at least as stringent as that in the UK and the planning laws are now being enforced to the point where 'illegal' constructions have been bulldozed and illegal works removed or returned to original state.
There is also a very serious potential demand on your present and future wealth, by using unlicensed builders, electricians, plumbers, bricklayers etc etc.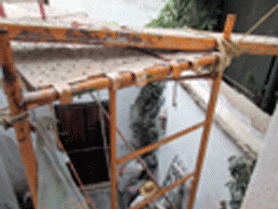 If you employ an unlicensed tradesperson and they have an accident on your property you are criminally liable.
Interestingly it appears to be impossible to get insurance against this eventuality.
The picture, centre above, shows the totally unprotected scaffold tower going up 3 floors without a guard rail in sight and held in place with old ropes knotted in a way that would never be tolerated in my boat. The metal cross plank on which workers balanced to get to the roof was held in place by a piece of string at one end only...
One financial element about the decision to use 'black' labour' for a lower price and avoid VAT and planning permission is that you will end up without a legal receipt. When you come to sell your house, even if you are resident in Spain is that unless you have been paying income tax you will have to pay capital gains tax on any difference between the price you purchased your home for and the price you sell it for. This tax is around 40%!!!!!
(There is also a relatively small tax payment to be paid to the local authority on completion of the sale.)
If you have employed licensced contractors and hang on to the receipted bill(s) then when you come to sell you can add the money you have spent on the house to the basic price you paid so not pay the 50% tax on any profit. Whilst it may save 20% VAT when the work is done 'black' when you come to sell you will loose 50%...
This applies to almost anything you do to your property and of course you can deduct the architects and planning application fees.. I wish I had known that earlier!
How do you know that a Builder/Constructor/tradesperson is licensed or not?
Firstly they will have headed notepaper (not just impressive business cards) and on it will be a CIF (Certificado de Identificación Fiscal) which is their tax registration number and they will show a IVA number (which is the same as UK VAT) and is charged at 21% . Do not think that unlicensed workers, who require 'cash in hand', are any cheaper than registered workers.
In my experience, having used both, the unregistered unlicensed builder is often far more expensive - he will charge what he thinks the market (you) will pay. Licence builders are in business for the long term and want to build a satisfied client base.
The Spanish planning application system is complicated and not really a DIY job, but Spanish Architects and Spanish Draftsmen (Technical Architects) are very inexpensive and included in these low fees are the planning application, supervising the construction once it has commenced and signing it off as legal at the town hall (Ayuntamiento) when finished. The challenge is to find one that speaks enough English for you to communicate with.
An easy way is to google eg: Architect Ronda Spain or whatever your town is and you will come up with a list. Just get on the telephone or go to their offices and see if you can communicate reasonably.
Always remember there is a 'commission' system operating in most of Spain, by which your 'friendly' estate agent etc receives a commission from the person who he has recommended or is doing the translation for. Not necessarily bad, but worth remembering!
Your architect will advise you or rather just make the correct application on your behalf, but there are two sorts of building licences in Spain
Licencia de Obra Mayor (Licence for major work): this is for those who wish to extend a property or alter its structure in any way. You will need a local architect for this and permission from your town hall.

Licencia de Obra Menor (Licence for minor work): this applies to interior work, alterations, replacements, painting interior walls, patios or anything that is invisible from the outside of a property.

Of courses there are different types of licences within each category which need different documentation.
You may need a:

Licencia de obra Mayor de Amplificación - (Licence to extend existing structures) if you are extending the existing building.
Licencia de obra Mayor por rehabilitación de edificios (major works licence for building restoration) - if you are restoring a historic building in a city centre. These buildings are of national importance, like listed buildings in the UK.
Licencia de obra Menor – if you are restoring the property internally, for example if you are installing central heating for example, adding bathrooms, repainting walls, repairing carpentry and altering the plumbing or electrical installations.
Once your town hall has all the necessary information, they will calculate the tax payable to carry out the renovation. This varies from authority to authority but is usually somewhere between 2-6% of the cost of the project.
What happens in reality is that your architect 'creates' a cost list for the project and submits it to the town hall. You then pay a fee for this planning permission based on this but it has little to do with reality. The actual costs of the project may be much more and seldom less!!!

If your property is in an 'old town' or is an 'old farm' in the countryside it is almost certainly a listed building. The town hall has a set of rules and regulations for 'new build' but if you want to do works to an 'historical building' then application to the 'Provincial Cultural Authority' is also required. The town hall may OK your proposals but the Cultural Department may refuse them! If that happens your architect needs to negotiate with the Cultural Department in order to solve the problem
The system is based on a 'game' played between Architects and the local Town Hall and Cultural Departments of your local authority. This is not stuff to get personally involved with rather leave it to the guys you are paying - Architect - Draftsman - Structural Engineer then sit and wait. It will take at least 3 months if they accept the 'plan' at once or another 3 months for the first modification and so on.
Do not ever, ever trust the enthusiastic helpful, ' I am a really nice person' estate agents or builders who tell you that 'there is no problem' - 'We often do works that do not get planning permission until after it is all finished' - 'This sort of job does not need planning permssion' - Don't worry we will take care of it'!!!
Certainly you will get the work done. It will probably be to an OK standard rather than the highest, but make no mistake, when the planning authorities come round 6 months later, a year or two later the friendly estate agent - builder - constructor will be really sympathetic and offer you a deal that if 'very generous as you are my friend' to redo the works they promised are legal and charge you for them like an 'angry Spanish bull'
If you apply for a building licence then within 15 days of completion of the works you or your architect must have to apply to the town hall for a 'sign off' visit by the Architects department of the town hall. If they accept the works then make the final payment to your builder - if they don't, then wait until his 'workmanship' complies with the law.
The above knowledge is based on research 2014/5 and and this ongoing unhappy experience here in Ronda
I highly recommend

builders, who recovered the terrace disaster and installed the inside staircase with all the works done to the highest standards at very , very reasonable prices.
They cover the entire Andalucía area and Carlos speaks perfect English & German. Email:- jcsalas@salasduran.com
Rolled in Ronda
We discovered too late, that the builder working for RP- Ronda Properties AKA Serrania Property Services was unlicensed, his workers uninsured and if one fell and sustained serious injury we could have been supporting their wife and family for ever!!!
You will find that English speaking Estate Agents like Ronda Properties will sometimes set themselves up as 'Licensed Constructors' but the estimates for the work will come from unlicensed builders.

I have just been to pay a three thousand Euro fine to Malaga Cultural department because, the building works carried out for me by
RP- Ronda Properties AKA Serrania Property Services
were totally illegal!.
RONDA PROPERTIES - La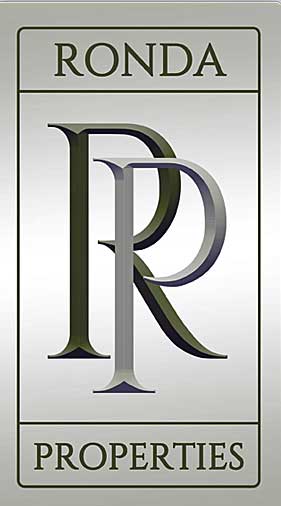 Serranía Services
29400 Ronda, Málaga
and after they finished the terrace it leaked!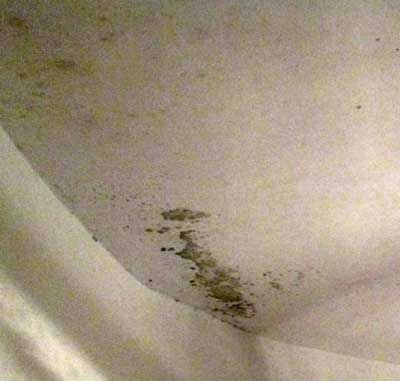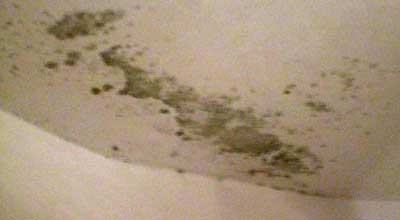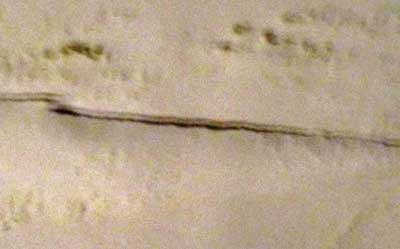 They had used the cheapest possible waterproof membrane and because it was laid on top of a maze of electrical wires they perforated the membrane.
I have now had to pay to have a new legal staircase put in, the terrace totally rewired and retiled.if you want to know more about this horror story then read :
ROLLED IN RONDA
We live in the old town and wanted more outside space and decided that a roof top terrace on top of our lovely old house would be perfect. A local Spanish friend introduced us to a French speaking architect who was helpful as three years ago we did not speak much Spanish, but previously we had lived in France.
It took over twelve months to get planning permission from both the Ronda Town Architect and the Malaga Cultural department Architect, but eventually the permission came through but sadly our Ronda architect became so busy with a major Russian building project he asked us to transfer to a technical architect to oversee the project.
We had one unsatisfactory builders quote and approached an English speaking Estate Agents here in Ronda partner called RR - Ronda Properties - Serrania Property Services . 'This is what we do' they told us. We have an excellent builder on our books that does all our work and we will bring him round tomorrow. They arrived together and I presented them with my 4 centimetre thick planning permission book and building licence.
It was impressive that they arrived again the next day with, roofers, tilers, staircase constructors, electricians and plumbers. The only problem was, that the staircase man said the planning of the interior access was not practical, and he and the builder suggested that an outside staircase would solve the problem.
'But is that in line with the planning permission' I asked.
'Yes of course it is'
Then RR Ronda Properties - Serrania Property Services, informed me he had a meeting planned that afternoon with our technical architect and would 'run it by' him to make sure, but I should not worry as they did dozens of these roof terraces and there would be no problem... A phrase I came to loath ' No Problem'. No Problem
The builder produced a quote and said if we paid cash the IVA would be deducted. (At this time we did not know that when you come to sell your home in Spain the 'profit tax' of 50% can have all home improvements deducted from it and save much more than the IVA.) The works could start the following Monday and would take three weeks. Payment was 50% up front and 50% on completion.
Monday dawned and the scaffolding came in and the roof tiles started to come off. I was surprised when the builder asked me to go with him to the town hall to organise permission for a 'skip' and did not want to sign or indeed pay for it himself.
I and not a great believer in health and safety but the actives of the workers balancing on a scaffold tower held together mainly with string worried me. I checked with my Spanish Lawyer about who was responsible if a worker had an accident whilst working in my house.
You are totally responsible for any injury to a worker in your house.
But provided the registered/legal builder is properly insured then they are responsible for their employees.
I called my the RR Ronda Properties - Serrania Property Services to ask if the builders were properly registered and legal and they said no but no problem as they, the RR Ronda Properties - Serannia Property Servicess had taken on the legal role of 'constructors' and were in control of the project. The final part of the roof tiling came off leaving the house open to the elements and the workers walked across wobbling scaffold boards clutching tools and my old roofing tiles.
Then the technical architect came by and started shouting that the works were totally illegal and it must all stop. With no roof on the house and the old roof joists being demolished, I stared at him with disbelief.
But RP - Ronda Properties - Serrania Property Services told me he was confirming with you that the revised project was OK with you.
'Nonsense' he said 'I am recusing myself from all this and will inform the town hall that that I am no longer associated with the project'.
I looked at the sky and just hoped that it would not rain!
The work continued and the RP Ronda Properties - Serrania Property Services, and the builder, assured me there was 'No Problem' and that the architect was over reacting. 'This happens all the time'
More works with cement being poured, then a few days later a couple of representative arrived from the town hall and demanded to see the works. We were horrified as there was not a 'hard hat' - work boots - safety harness or indeed a secured scaffold plank to be seen. The site was an accident waiting to happen.
More and more cement was poured and roof tiles laid, when a letter arrived from the town hall telling me that the works do not conform to the planning permission and must stop.
I pass this onto the RR Ronda Properties - Serrania Property Services and the builder who tell me 'its no problem' the works will be completed tomorrow and will I please arrange payment.
When I stopped laughing, I told them that the final 50% would only be paid when the Town Hall signed off the works as required in the building licence. The RR Ronda Properties - Serrania Property Services and the builder said we will finish the works as a sign of good faith and if you pay us now we will undertake the paperwork to sort the problem free of charge.
A week later I received a letter from Malaga Cultural Department stating that I was to be fined for illegal building works and there would be a further fine if the existing works were not re-instated to the original condition.
'No problem' the RP Ronda Properties - Serrania Property Services said - 'happens all the time - just a technicality. Make the final payment to us and we will sort all this out. No Problem'!
It was hard to know whether to laugh more or burst into tears. I decided to take the letter from 'Malaga' seriously and employed an excellent new architect to apply for planning permission on the existing situation. That was refused. He then arrange the re-instatement of the works which required further planning permission and negotiated planning permission to re-instate much of the roof. Permission was granted a few days before the deadline for the 2nd fine. A bona fide, legal registered construction company were employed to remove the staircase and replace the demolished roof as required by Malaga Cultural Department.
Tthe good news was that 'Malaga Cultural Department' only imposed a fine of Three Thousand Euros, yes 3000€, for the illegal works. I asked RP - Ronda Properties - Serrania Property Services, who were the legal constructor and the builder to pay this fine, but they just walked away.
The reinstatement of the roof cost me ten thousand euros 10,000€ and I suggested that RR Ronda Properties - Serrania Property Services pay for this work but they declined. Actually they just ignored me.
I applied for planning permission for the terrace again and nine months later it came through, as well as the licence for building works from Ronda Town hall.
These works which are legal and different from the 'illegal bodge' which the RR Ronda Properties -Serrania Property Services constructed.
There is a moral in this somewhere but I cannot find it. I tried to do everything legally. I got the required planning permissions, building licences but made the basic error of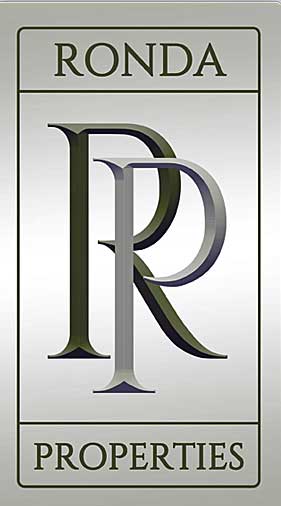 believing an English speaking RP Ronda Properties - Serrania Property Services when he said that it was 'No

Problem' - We will take care of it all for you!.
There is no sign of RR Ronda Properties - Serrania Property Services paying the fine for their illegal works or for the cost over run, which they caused by not following planning permission plans.
'No problem, this is perfectly legal, we do this all the time' .
'No Problem! We often do works that do not get planning permission until after it is all finished' -
'This sort of job does not need planning permission'
'Don't worry we will take care of it'!!!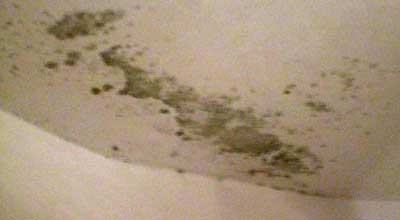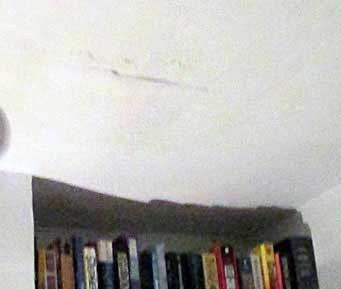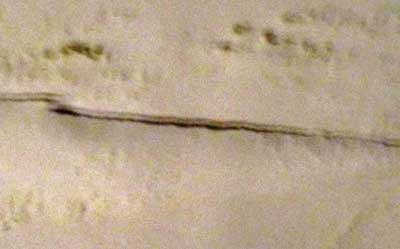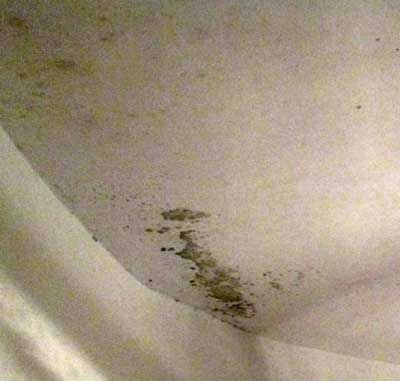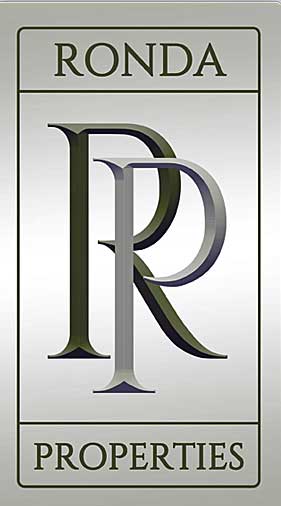 The scaffold access 3 stories up to roof - not a guard rail in site - held together with old string and if the builder is not legal, as was the situation with Ronda Properties aka La Serrania Services, then it is the householder who is responsible for keeping that injured person for the rest of their lives or paying vast compensation. It is impossible to insure against this!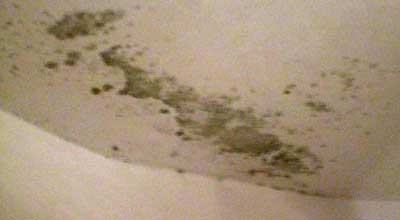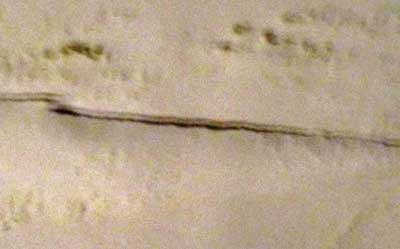 'We often do works that do not get planning permission until after it is all finished' -
'This sort of job does not need planning permission' - Don't worry we will take care of it'!!!
I am 45,000€ down the drain and does anybody at Ronda Properties - Serranía Property Services, care?
Actually they do not -
no apology, no regrets, no offers of reimbursement just -
'give us more money'!
If this is how they treat their customers I do wonder what it is like to sell or buy a house, farm or flat through these people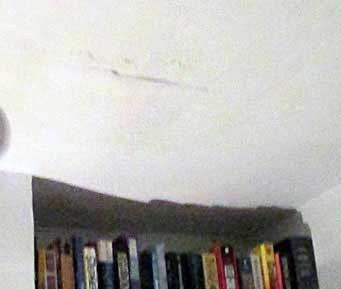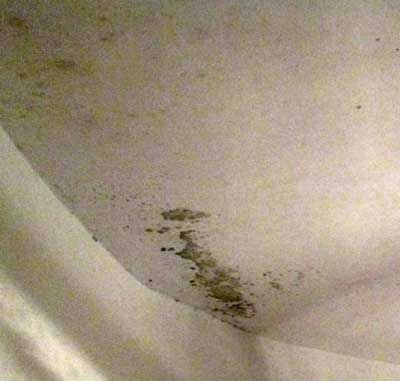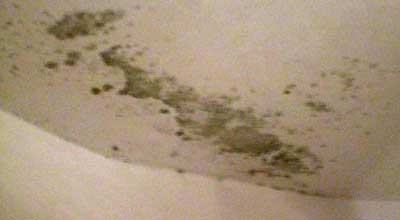 We appointed a new architect and an excellent professional builder and at long last we have a beautiful legal terrace that does not leak causing damp ceilings!

I highly recommend

builders, who recovered the terrace disaster and installed the inside staircase with all the works done to the highest standards at very , very reasonable prices.
They cover the entire Andalucía area and Carlos speaks perfect English & German. Email:- jcsalas@salasduran.com
For my sailing books and French canal guides please go to
French Canal Routes to the Mediterranean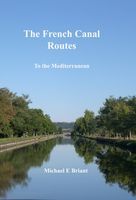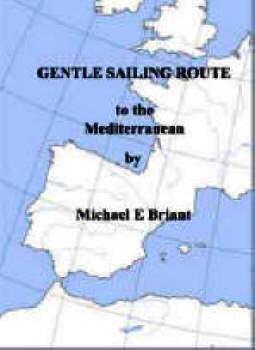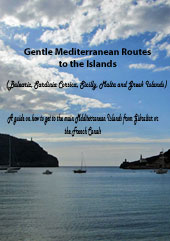 Gentle Sailing Route to the Mediterranean
Gentle Mediterranean Routes to the Islands
Caribbean Islands Cruising Guides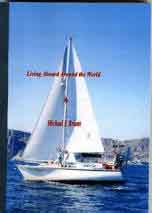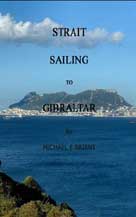 Living Aboard Around the World
I am pleased to say this web site is

who have been kind, helpful and understanding. I really recommend them
Click here to purchase web hosting with HOST 100