Rolled in Ronda

I have just been to pay a three thousand Euro fine to Malaga Cultural department because, the building works carried out for me by
RP- Ronda Properties AKA Serrania Property Services
were totally illegal!.
RONDA PROPERTIES - La Serranía Services
29400 Ronda, Málaga
and after they finished the terrace it leaked!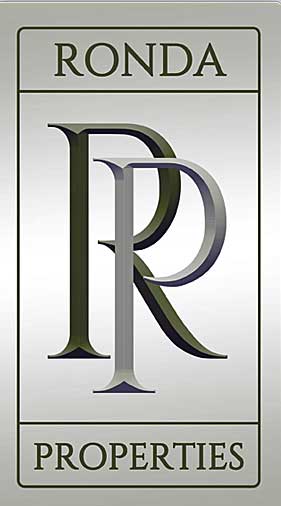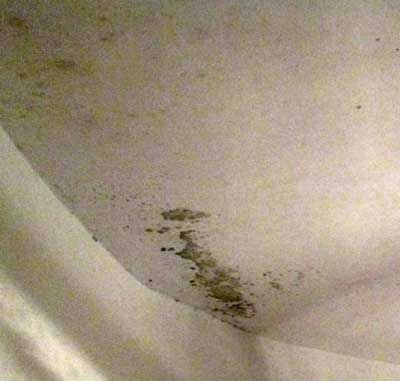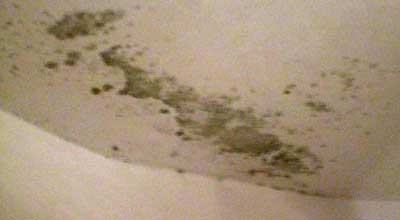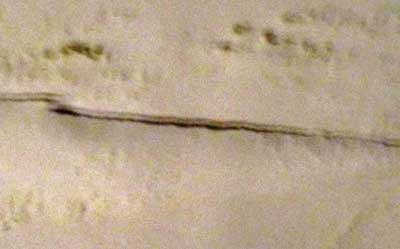 They had used the cheapest possible waterproof membrane and because it was laid on top of a maze of electrical wires they perforated the membrane.
I have now had to pay to have a new legal staircase put in, the terrace totally rewired and retiled.if you want to know more about this horror story then read :
ROLLED IN RONDA
We live in the old town and wanted more outside space and decided that a roof top terrace on top of our lovely old house would be perfect. A local Spanish friend introduced us to a French speaking architect who was helpful as three years ago we did not speak much Spanish, but previously we had lived in France.
It took over twelve months to get planning permission from both the Ronda Town Architect and the Malaga Cultural department Architect, but eventually the permission came through but sadly our Ronda architect became so busy with a major Russian building project he asked us to transfer to a technical architect to oversee the project.
We had one unsatisfactory builders quote and approached an English speaking Estate Agents here in Ronda partner called RR - Ronda Properties - Serrania Property Services . 'This is what we do' they told us. We have an excellent builder on our books that does all our work and we will bring him round tomorrow. They arrived together and I presented them with my 4 centimetre thick planning permission book and building licence.
It was impressive that they arrived again the next day with, roofers, tilers, staircase constructors, electricians and plumbers. The only problem was, that the staircase man said the planning of the interior access was not practical, and he and the builder suggested that an outside staircase would solve the problem.
'But is that in line with the planning permission' I asked.
'Yes of course it is'
Then RR Ronda Properties - Serrania Property Services, informed me he had a meeting planned that afternoon with our technical architect and would 'run it by' him to make sure, but I should not worry as they did dozens of these roof terraces and there would be no problem... A phrase I came to loath ' No Problem'. No Problem
The builder produced a quote and said if we paid cash the IVA would be deducted. (At this time we did not know that when you come to sell your home in Spain the 'profit tax' of 50% can have all home improvements deducted from it and save much more than the IVA.) The works could start the following Monday and would take three weeks. Payment was 50% up front and 50% on completion.
Monday dawned and the scaffolding came in and the roof tiles started to come off. I was surprised when the builder asked me to go with him to the town hall to organise permission for a 'skip' and did not want to sign or indeed pay for it himself.
I and not a great believer in health and safety but the actives of the workers balancing on a scaffold tower held together mainly with string worried me. I checked with my Spanish Lawyer about who was responsible if a worker had an accident whilst working in my house.
You are totally responsible for any injury to a worker in your house.
But provided the registered/legal builder is properly insured then they are responsible for their employees.
I called my the RR Ronda Properties - Serrania Property Services to ask if the builders were properly registered and legal and they said no but no problem as they, the RR Ronda Properties - Serannia Property Servicess had taken on the legal role of 'constructors' and were in control of the project. The final part of the roof tiling came off leaving the house open to the elements and the workers walked across wobbling scaffold boards clutching tools and my old roofing tiles.
Then the technical architect came by and started shouting that the works were totally illegal and it must all stop. With no roof on the house and the old roof joists being demolished, I stared at him with disbelief.
But RP - Ronda Properties - Serrania Property Services told me he was confirming with you that the revised project was OK with you.
'Nonsense' he said 'I am recusing myself from all this and will inform the town hall that that I am no longer associated with the project'.
I looked at the sky and just hoped that it would not rain!
The work continued and the RP Ronda Properties - Serrania Property Services, and the builder, assured me there was 'No Problem' and that the architect was over reacting. 'This happens all the time'
More works with cement being poured, then a few days later a couple of representative arrived from the town hall and demanded to see the works. We were horrified as there was not a 'hard hat' - work boots - safety harness or indeed a secured scaffold plank to be seen. The site was an accident waiting to happen.
More and more cement was poured and roof tiles laid, when a letter arrived from the town hall telling me that the works do not conform to the planning permission and must stop.
I pass this onto the RR Ronda Properties - Serrania Property Services and the builder who tell me 'its no problem' the works will be completed tomorrow and will I please arrange payment.
When I stopped laughing, I told them that the final 50% would only be paid when the Town Hall signed off the works as required in the building licence. The RR Ronda Properties - Serrania Property Services and the builder said we will finish the works as a sign of good faith and if you pay us now we will undertake the paperwork to sort the problem free of charge.
A week later I received a letter from Malaga Cultural Department stating that I was to be fined for illegal building works and there would be a further fine if the existing works were not re-instated to the original condition.
'No problem' the RP Ronda Properties - Serrania Property Services said - 'happens all the time - just a technicality. Make the final payment to us and we will sort all this out. No Problem'!
It was hard to know whether to laugh more or burst into tears. I decided to take the letter from 'Malaga' seriously and employed an excellent new architect to apply for planning permission on the existing situation. That was refused. He then arrange the re-instatement of the works which required further planning permission and negotiated planning permission to re-instate much of the roof. Permission was granted a few days before the deadline for the 2nd fine. A bona fide, legal registered construction company were employed to remove the staircase and replace the demolished roof as required by Malaga Cultural Department.
Tthe good news was that 'Malaga Cultural Department' only imposed a fine of Three Thousand Euros, yes 3000€, for the illegal works. I asked RP - Ronda Properties - Serrania Property Services, who were the legal constructor and the builder to pay this fine, but they just walked away.
The reinstatement of the roof cost me ten thousand euros 10,000€ and I suggested that RR Ronda Properties - Serrania Property Services pay for this work but they declined. Actually they just ignored me.
I applied for planning permission for the terrace again and nine months later it came through, as well as the licence for building works from Ronda Town hall.
These works which are legal and different from the 'illegal bodge' which the RR Ronda Properties - Serrania Property Services constructed.
There is a moral in this somewhere but I cannot find it. I tried to do everything legally. I got the required planning permissions, building licences but made the basic error of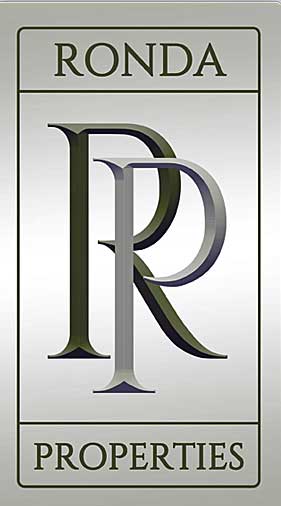 believing an English speaking RP Ronda Properties - Serrania Property Services when he said that it was 'No

Problem' - We will take care of it all for you!.
There is no sign of RR Ronda Properties - Serrania Property Services paying the fine for their illegal works or for the cost over run, which they caused by not following planning permission plans.
'No problem, this is perfectly legal, we do this all the time' .
'No Problem! We often do works that do not get planning permission until after it is all finished' -
'This sort of job does not need planning permission'
'Don't worry we will take care of it'!!!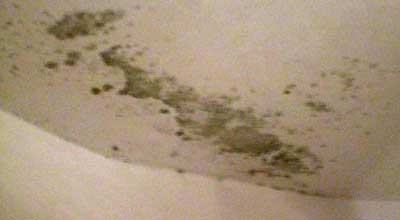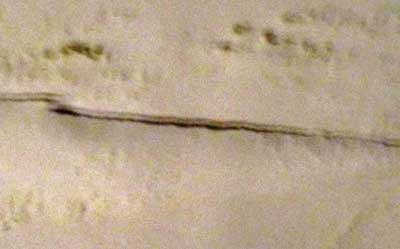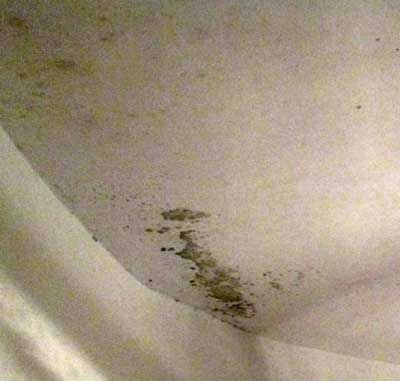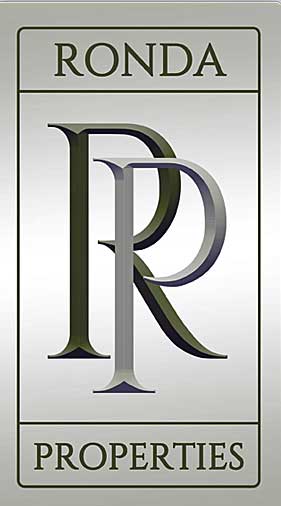 The scaffold access 3 stories up to roof - not a guard rail in site - held together with old string and if the builder is not legal, as was the situation with Ronda Properties aka La Serrania Services, then it is the householder who is responsible for keeping that injured person for the rest of their lives or paying vast compensation. It is impossible to insure against this!