LIVING ABOARD AROUND THE WORLD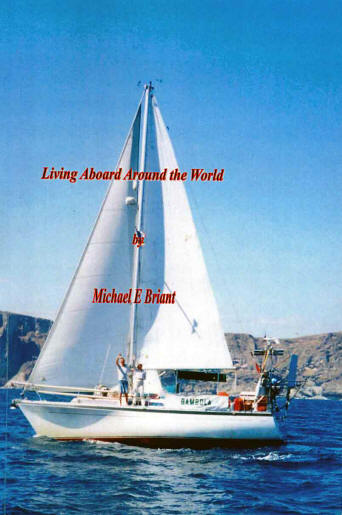 If you are thinking about going cruising then this is the book for you!
"Tells it as it really is! The boats, equipment and the cruising grounds!"
"A fund of useful information"
"All you need to know about the RED SEA!"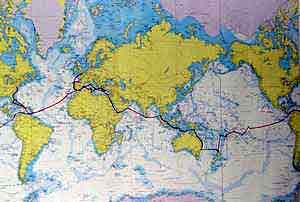 "The most detailed account of the PANAMA CANAL."
"FASCINATING LOG BOOK OF A TRANSIT OF THE FRENCH CANALS FROM THE ENGLISH CHANNEL TO THE MEDITERRANEAN AND THE CANAL DU MIDI."
"one persons personal log of an Atlantic crossing"
CHAPTERS:
Which Boat and what equipment?

The canal route to the sun.

The sea route to the sun.

Cruising the Mediterranean

Crossing the Atlantic

Cruising the Caribbean.

Panama and Pan Pan

The Canal and into the Pacific

The Canal and into the Pacific

South Pacific Islands

Tahiti to New Zealand

Helicopter Rescue

The Great Barrier Reef

Pirate Attack

Tragedy in the Red Sea

Homeward Bound
This book is a wonderful read with stacks of information about long distance cruising.'
Excitement and adventure as well as sound common sense in this excellent sailing book.'
Chapter 14 contains waypoints and route planning for the Red Sea transit which can be invaluable if you are going that way
Chapter 8 gives all the information you need to plan your Panama Canal paperwork and supplies.

The EBook will be downloaded to your mobile device - reader - pc.
When you press the 'buy' button you will be taken to a payment page where you can pay by Credit/Debit Card or PayPal.
Because I am based in Spain the payment page sometimes it comes up in Spanish but may be changed to UK as follows:
PAIS = COUNTRY
REINO UNIDAD = UNITED KINGDOM
Having paid the purchase fee you will be taken to a 'download' page where, you press the PDF sign or button.
The book you have purchased will be downloaded.
They are quite big files, so it depends on the quality of your connection how long it takes.
Unless you choose a different folder normally the book will appear in your 'downloads' folder.