Central Marbella holiday flat to rent
'Heart of the City and by the Sea'.
Set in the heart of the centre of Marbella, this modern and sophisticated newly refurbished two bedroom flat is three minutes walk from the beach.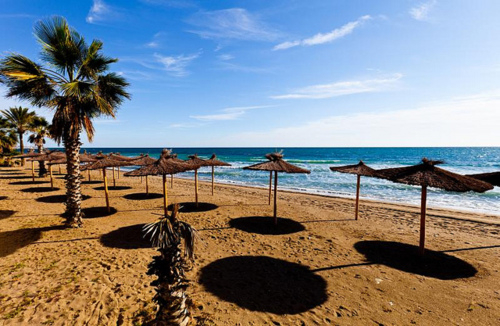 There is a gym, pharmacy and car hire just outside the building and a Mercadona supermarket two minutes walk away. The the Casco Antiguo (old town) is just up the road.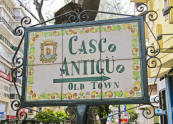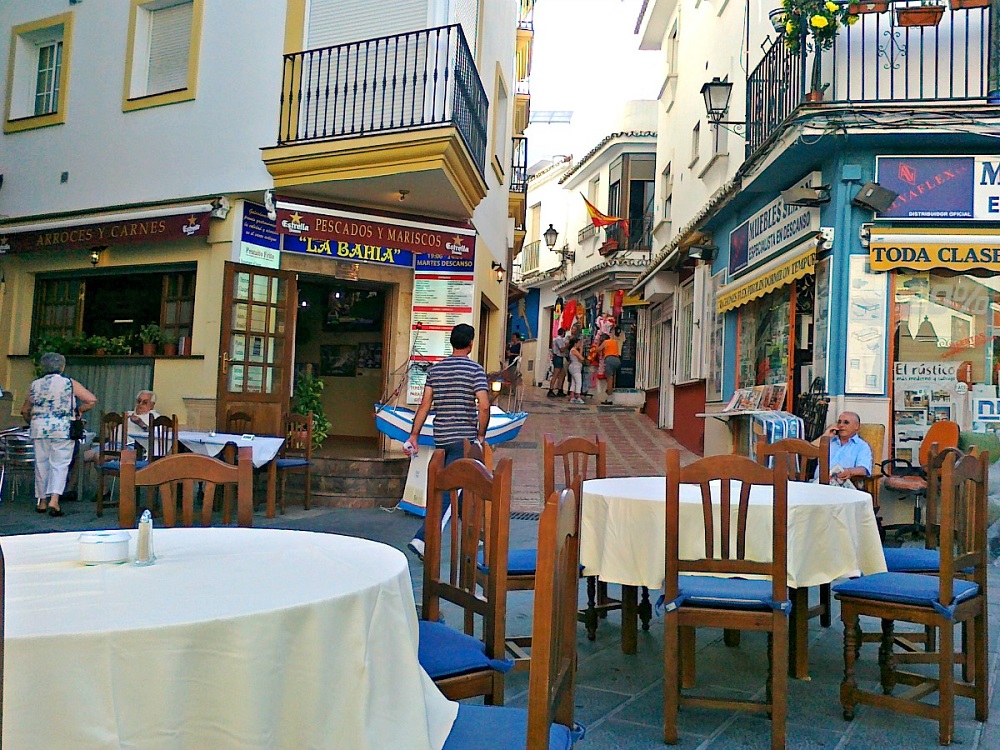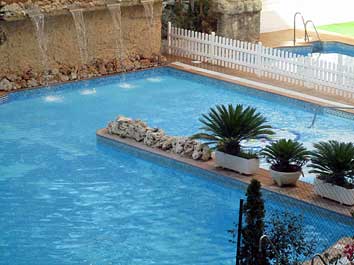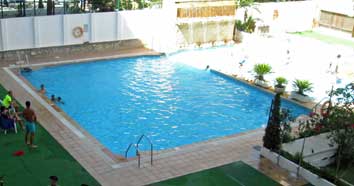 This flat is suitable for up to three people. There is a double bedroom with a king size bed and a single bedroom, living room / American kitchen, bathroom with walk in shower, and a large balcony to eat breakfast or share a glass or two of wine in the evening.
The communal swimming pool is two floors down and perfect for sunbathing or swimming if you don't want to 'hit the beach'.
This 61 square metre apartment is on the third floor with its west-facing balcony overlooking the principle avenue of central Marbella, Ricardo Soriano, has just been modernised to the highest standard.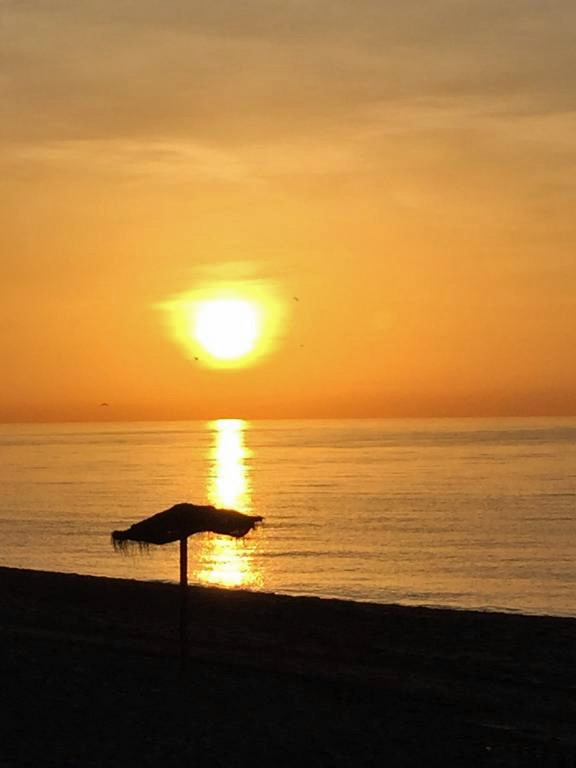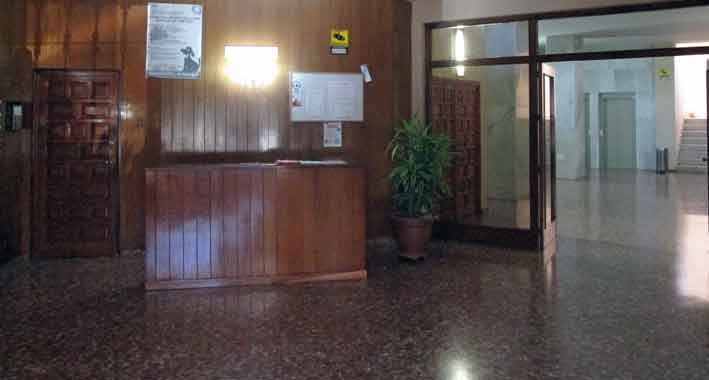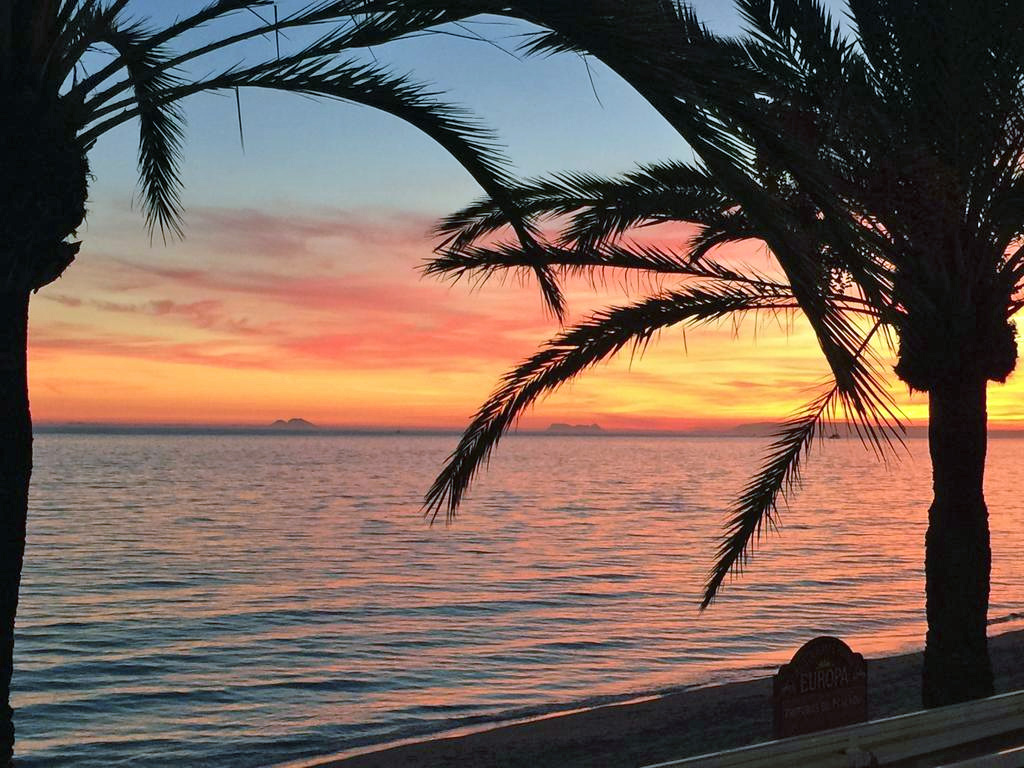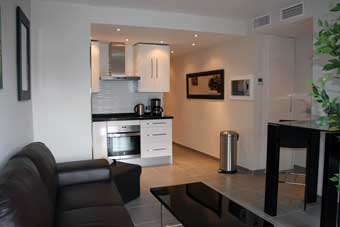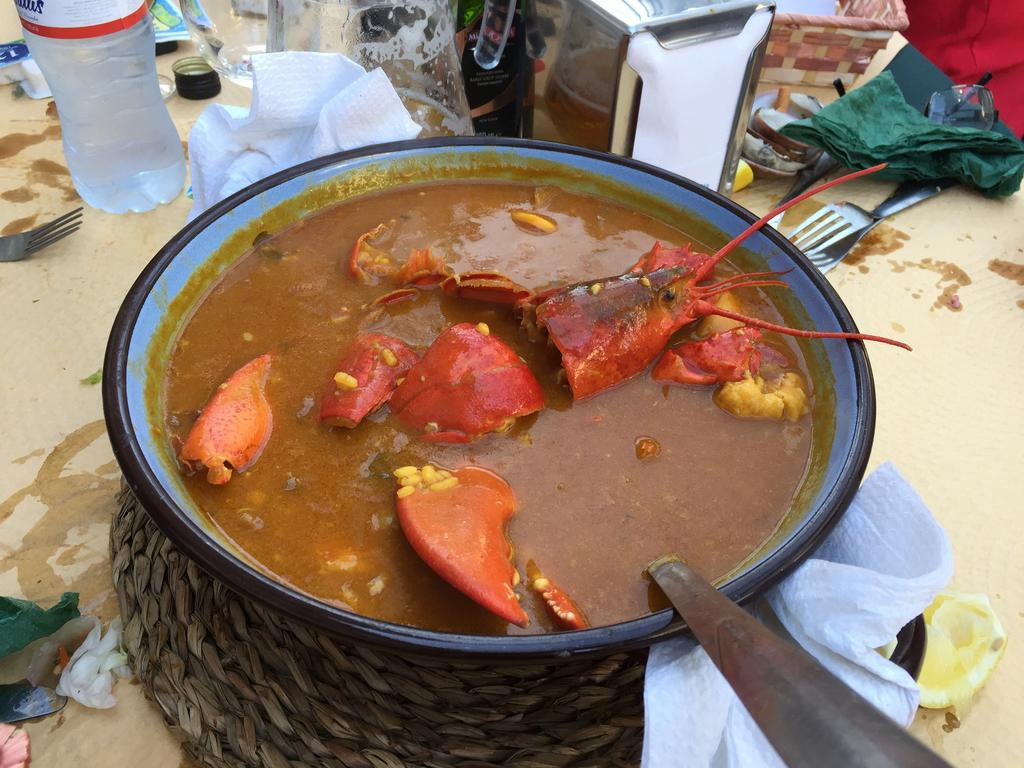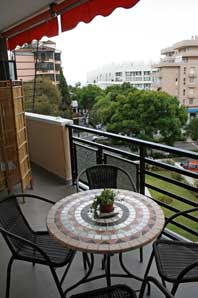 From the large foyer of Edificio Don Paco, there are two newly installed modern lifts to take you to this modern apartment.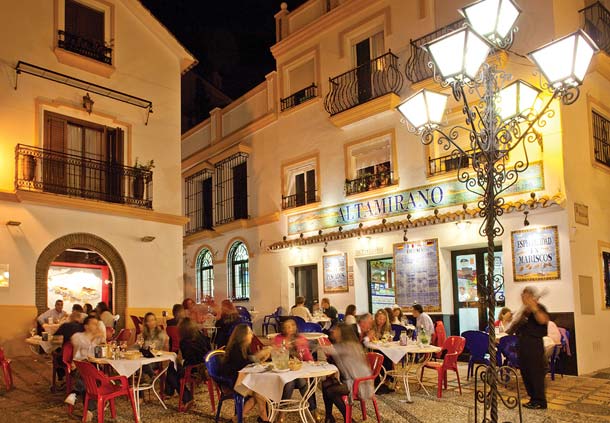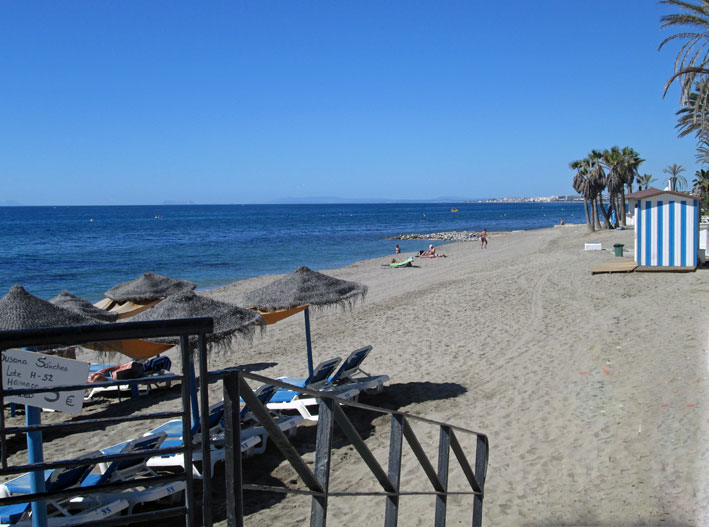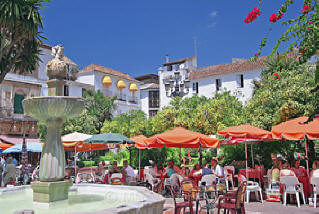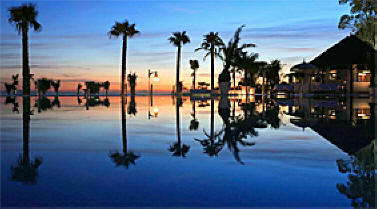 Situated in one of the best locations in Marbella, the promenade & beach are within easy access with all their bars & restaurants - the glitzy shops of this fashionable town are but a short walk away.
This is the heart of Marbella at its best! The apartment complex has the benefit of a swimming pool that is calm and private.

The new quality furnishings, fixtures and fittings are to a high standard.
This comfortable apartment offers the best in holiday facilities to everyone: sun - sea - city - sand seekers - shoppers - gourmets - marina, and a fishing port with wonderful 'local' fish restaurants. Or perfect for those who just want to do nothing but sit by the pool or on the balcony and dream as the world goes by.

The apartment comprises 2 bedrooms, 1 bathroom, lounge, a new fully equipped American kitchen, Wi-Fi enabled 40'' TV with internet connection and feeds to UK TV channels and free movies and Netflix.
It has a dining area on its balcony with sunshades and electric window blinds. Air conditioning throughout and excellent security with a concierge, plus cctv.
Licensed by the Marbella Tourist Board.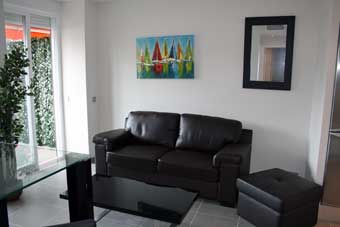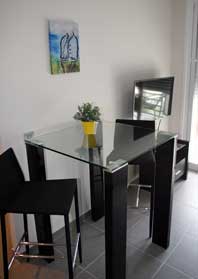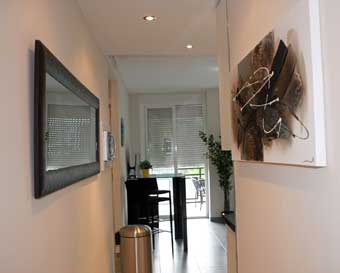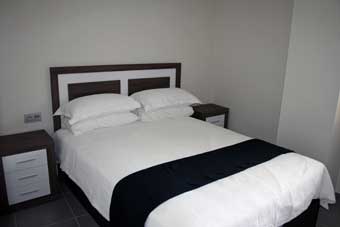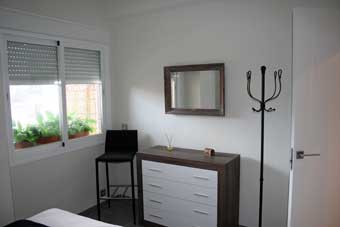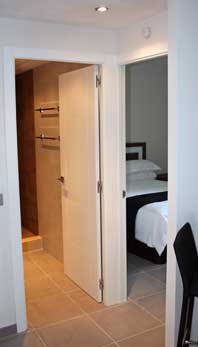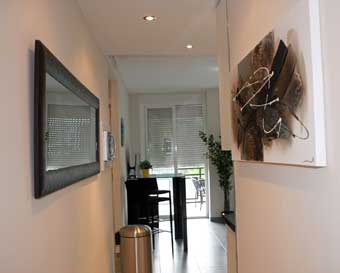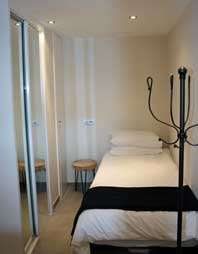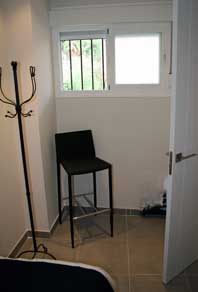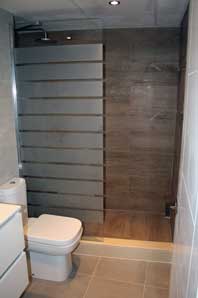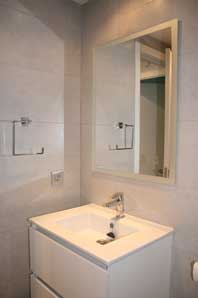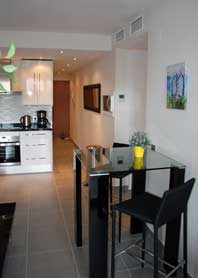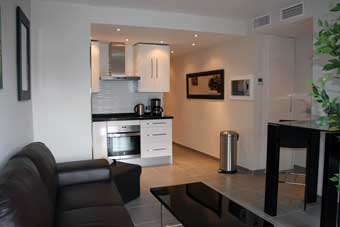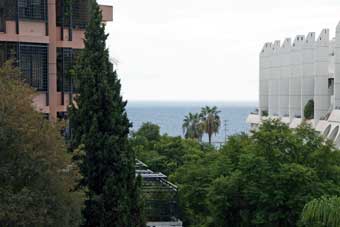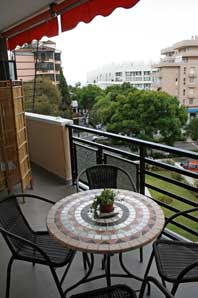 Situated on the third floor it is west facing with floor to ceiling double glazed doors and electric blinds, that open up the living area to sunshine throughout the afternoon. On the balcony, awnings provide shade as needed. The brand new walk in shower has a thermostatically controlled shower unit for constant water temperature and pressure.
The kitchen area has brand new, high quality appliances and is fully equipped with integrated microwave, 50-50 large fridge/freezer, electric oven & hob, dish washer. A toaster, coffee machine and kettle are also provided. There is a separate washing machine.
AIzaSyCWXW5vQLLs_G1FylZVoQHaiKCx4oGz_Aw
you can book via OwnersDirect/Tripadvisor/Airbnb/Homeandaway etc etc
OwnersDirect.co.uk #6874856
HOW TO GET TO THE APARTMENT FROM MALAGA AIRPORT:
Pre-booked taxi - about 56€ - 65€. Lots of internet sites to pre-arrange this. 45-50 minutes ride depending on traffic..
Taxi on the meter - 60-70€ depending on time and day.
Bus to Marbella - This route takes around 60 minutes and departs every half hour or so. Costs from 6.15€ to 8.20€, plus booking fee, for a single fare. You can buy your tickets online, at the ticket office at Malaga airport or by phone.
There is now also Mobile Boarding, so no need to print your ticket. When you book online, you will receive an SMS with all your details to show the driver. It is a bit of a hike from the Marbella bus depot so probably a 6/7€ taxi from the rank just outside the bus station to the apartment is preferable.
HIRE CAR: You really do not need a car in Marbella - the flat is very central and in walking distance of everything. Most of the town has public parking garages but these become quite expensive if you leave the car for long periods. The side street in front of the apartment and the street going up the hill, as you turn off Ricardo Soriano, to the apartment, have unrestricted parking, but everywhere else is a meter zone.
There is a local car rental company a couple of doors away if you want to hire a car to visit Ronda, the Alhambra or Gibraltar. Eurocar - Hertz etc are within easy walking distance. There is motobike, bike and scooter hire shop towards Corte Ingles department store and it's luxury supermarket.
AIzaSyDQWKXoOCk2Uv40_aXzTAUPRpz0r-x37i8
Welcome Packs:
Almost anything can be included but the basic welcome pack variation is shown below.
When you have booked I will put you in touch with our agents who will purchase the 'pack' on your behalf.
There are two choices: 'BASIC' (no Cava = 60 Euros) & 'BASIC PLUS' (Cava & extra beer are added = 75 Euros)
| | | |
| --- | --- | --- |
| ITEMS INCLUDED IN ALL PACKS | | CHOICE OF ITEM |
| I litre bottle of beer | | INCLUDED |
| 1 bottle water without gas | | INCLUDED |
| 1 bottle water with gas | | INCLUDED |
| Pack of eggs | | INCLUDED |
| Sugar | | INCLUDED |
| 1 litre bottle 'Coke' | | or lemonade? |
| Bottle red or white wine | | or white wine? |
| Milk | | Full fat, half fat or low fat? |
| Bread (sliced loaf) | | Brown or white? |
| Butter or margarine | | Flora or butter? |
| Cereal | | Mixed pack, cornflakes? |
| Jam/marmalade | | Strawberry /marmalade? |
| Coffee | | Decaffeinated /normal? |
| Crisps | | INCLUDED |
| Olives | | INCLUDED |
| Orange Juice (in a carton) | | Pineapple/apple/other? |
| Tea bags | | INCLUDED |
| *1 bottle cava /1 pack of beer | | Added to basic |
| | | |
| Euros: | | |
For my sailing books and French canal guides please go to
French Canal Routes to the Mediterranean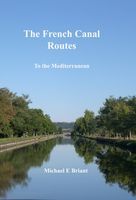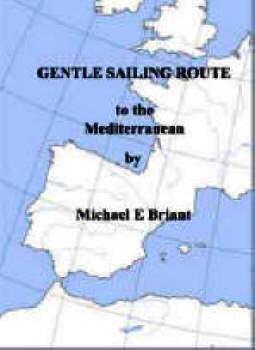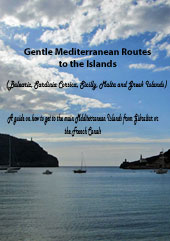 Gentle Sailing Route to the Mediterranean
Gentle Mediterranean Routes to the Islands
Caribbean Islands Cruising Guides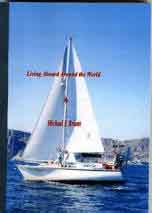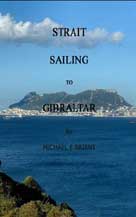 Living Aboard Around the World
I am pleased to say this web site is

who have been kind, helpful and understanding. I really recommend them
Click here to purchase web hosting with HOST 100