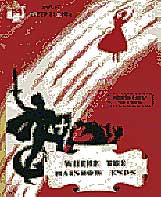 Where the Rainbow Ends
was a Christmas 'children's' play by Clifford Mills and John Ramsey, first produced in 1911 by Charles Hawtrey. The play was not only aimed at young people but also adult audiences although it featured 40 children in the cast.
The actress Italia Conti had gained a reputation for working with children and was asked to train the underage company (which included a 12 year old Noel Coward). Where the Rainbow Ends was such a success that it led to Italia establishing regular classes to teach dancing, singing, acting and elocution.
These quickly grew into a performing arts school that is still going strong and has boasted many famous names among its students, including film star Jack Hawkins (who was in the 1922 production at the Holborn Empire), Leslie Ash, Wendy Richard, Naomi Campbell, and Clive Dunn.
Michael E Briant
at the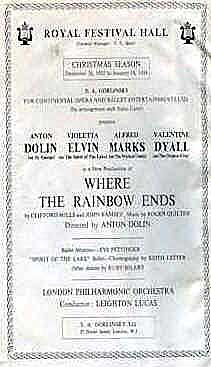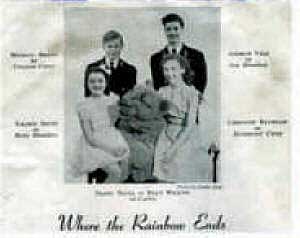 Valerie Smith as Betty Blunders
Andrew Vale as Jim Blunders
Christina Reynolds as Rosemund Cary
Michael Briant as Crispian Cary
My first taste at only having to share a dressing room with only one other person!
French Canal Routes to the Mediterranean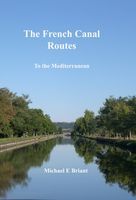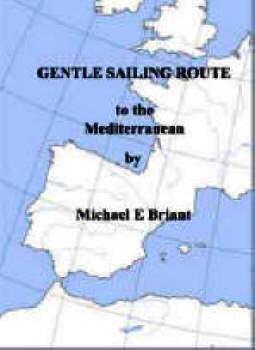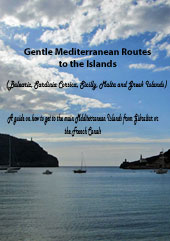 Gentle Sailing Route to the Mediterranean
Gentle Mediterranean Routes to the Islands
Caribbean Islands Cruising Guides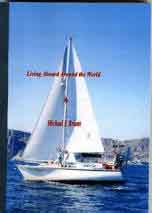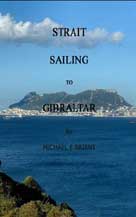 Living Aboard Around the World
For my sailing books and French canal guides please go to
I am pleased to say this web site is

who have been kind, helpful and understanding. I really recommend them
Click here to purchase web hosting with HOST 100