STRAIT SAILING TO GIBRALTAR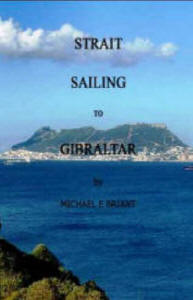 If you are heading for the Mediterranean this book details the final challenge.
The Straits of Gibraltar are the last hurdle and need approaching with some idea of tides and strategy.
Once you are through and into the Mediterranean, at Gibraltar, you need to know how it all works.
This book tells you about the Marina's and the charges to overnight or keep your boat permanently in the area. 'Freeports', duty free diesel fuel, where to haul out, prices and who is reliable.
You will also find pictures and information on what's worth a visit and what it will all cost!
CHAPTER VIEW

Mediterranean overview

Entering the Straits

Bárbate

Tarifa

Gibraltar

La Línea

Algecerías

Duquesa

Ceuta

Smir

Tangier

Bringing your boat legally into Spain
You will find dozens of tidal charts, pictures, illustrations, port descriptions and legal information.
The book contains tidal charts and strategy for making the final passage through the straights into the Mediterranean. It contains information on fuel and marina prices as well as haul out facilities and places to winter your boat. Beside port information for all the above it provides places of interest and reasons for visiting them.
Dozens of photos and illustrations from local knowledge.
The essential guide if you don't know the Straights of Gibraltar.
You may download this book into PDF file.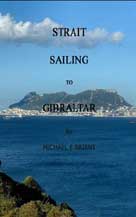 | | |
| --- | --- |
| | For my sailing books and French canal guides please go to |
I am pleased to say this web site is

who have been kind, helpful and understanding. I really recommend them