SAILING
FRENCH CANALS INFORMATION PAGES

North to South via Le Havre Paris or Calais or St Valerie

North to South via Atlantic Coast

South to North via Canal du Midi

South to North via Paris & Le Havre

Lists the possible routes via the French Canals or Portuguese coast. All UK to Med routes in both directions

FACILITIES I HAVE FOUND USEFUL IN SPAIN, MAINLY THE COSTA DEL SOL, and GIBRALTAR

Waypoints and anchorages up the Red Sea together with routing details and information on ports.

Assortment of different methods of Watch Keeping depending on the crew and time/distance involved.

The sea route to the sun from Britain.

Lightning

In the Chesapeake a Lightning strike which destroyed every electrical item in the boat - $47000 !

All the major French and British hauliers who specialise in trucking boats with their Web sites for fast quotes.

The prices of boats in the USA appear to be at least one third to a half cheaper than those in the UK. This is particularly true of motorboats but many sailing yachts are bigger, better and much, much cheaper than anything you can buy in the UK or other parts of Europe.

Details of all the marina and boating facilities as well as how duty free works, local boatyards to haul, chandlery shops.

French Canal Routes to the Mediterranean

Over 2700 copies sold....

This book has become the standard work for transiting the French canals to the Mediterranean and back

Download now from

Has full transit details, costs and copies of the official documentation.

(Trade winds route of the South Pacific from Panama)

Summer cruise to:
Sardinia, Sicily, Malta, Tunisia
and back via Balearics to Gibraltar


steers into trouble .

Published in

The details and grocery list to Victual a boat for an ocean passage of 2 to 3 weeks. How I make the list and the vital items

The personal log of my first Atlantic crossing. My concerns, fears, conversations with Herb and much more.

This is not a list of plasters and aspirin! It contains details of the

drugs & equipment for ocean passages

An unexpectedly exciting adventure off the West Australian coast at
| | |
| --- | --- |
| An old sea shanty - dedicated to Maggie from Conti's and the story before this version by R Stewart | Rocked across the Pacific Ocean to this |
For my sailing books and French canal guides please go to
French Canal Routes to the Mediterranean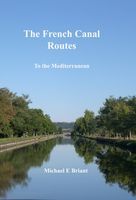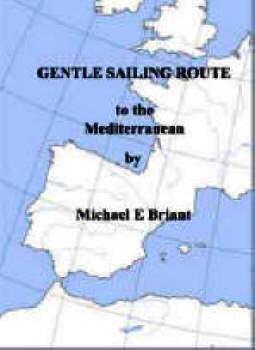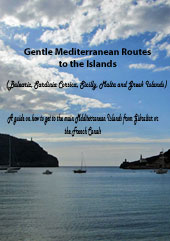 Gentle Sailing Route to the Mediterranean
Gentle Mediterranean Routes to the Islands
Caribbean Islands Cruising Guides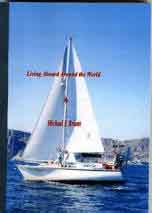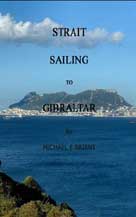 Living Aboard Around the World
is probably the biggest and best cruising ground in the world. Wonderful climate, beautiful islands, nice people and for the most part very inexpensive. With predictable weather and such good sailing winds it makes the Mediterranean look like a very poor relation.
How to get there - how to get home- details of all the Island groups and anchorages.
Pictures and chart details together with descriptions of the islands.
Pictures, charts, distances, links to marina's and faculties, weather and places to visit and what to see.......
There are two versions the first is for boats coming from Europe and the second is an American Version for boats heading south through the Bahamas & Turks and Caicos.
To download this ebook visit
Gentlesailing . Caribbean Islands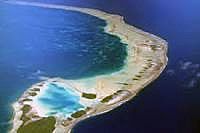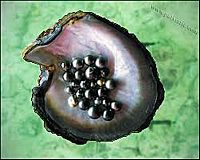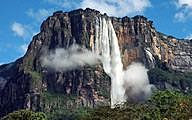 from the Caribbean and Panama to Australia and New Zealand and the islands of the South Pacific
Just published on Amazon and gentlecruising.com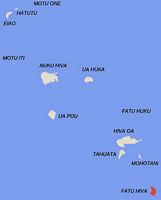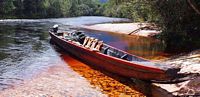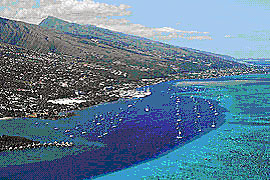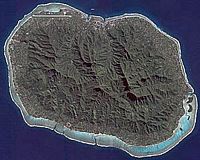 If
If you are bored with the Mediterranean and the Caribbean, read this book, then you will want to dream of visiting the nearest place to paradise on this globe.
How to transit the Panama Canal see giant rays on the way to the Galapagos and the best islands in the Marquesas and Touamotu groups before reaching Tahiti the Cook Islands, Tonga and Fiji then laying up for the hurricane season in New Zealand or Australia.
Available from
gentlesailing.com or Amazon
Why not take your boat to the Mediterranean next summer?
There are several ways of getting your boat to the Mediterranean. On the back of a lorry, via the French canals, four or five day's non stop across the Bay of Biscay then down the Portuguese coast or spend the summer or two, gently coasting southwards, enjoying the harbours, cities, towns and villages of France Spain and Portugal.
This is not a pilot book, rather a passage plan and guide to the nicer places between the South Coast of the UK to the beautiful Mediterranean Sea. It can all be done in easy stages, to suit a lightly crewed boat, with perhaps only a couple of people on board who are without 'offshore' experience. Actually, it is a lovely way to explore a lot of delightful foreign places.
Cherbourg to L'Aber-Wrac'h.
Chenal du Four to La Rochelle
La Rochelle to Spain
La Rochelle to Coruña
Coruna to Gibraltar
+illustrations, pictures, paintings
1 – Planning the voyage
2 –South coast to Chenal du Four
3 - Chenal du Four to La Rochelle
4 - La Rochelle to Spain overview
5 - La Rochelle to Coruña
6 - Coruña to Gibraltar
Download now from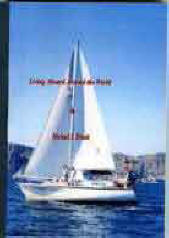 LIVING ABOARD AROUND THE WORLD
Michael E Briant
For more information go to
Living Aboard Around the World
'The book is an excellent read with stacks of information about long distance cruising.'
'Excitement and adventure as well as sound common sense in this excellent sailing book.'
Download now from
If you are heading even further south to some northern Spanish ports this article could be of interest

to and from the Mediterranean and the English channel

Details of distance and timing and comparisons with canal option.

The alternatives to 'doing the canals'

A wonderful book written by 2 Australian dentist/ circumnavigator friends of mine...

Has lots of yacht maintenance and tips on how to run and equip a circumnavigating yacht crewed by a couple.

Information on long distance sailing and the trials and tribulations of living at sea.

was my home Port

For information on facilities, marinas, access and facilities in the old town please visit the La Rochelle page. Details of Yachty Cafe/bar, free Wine deliveries to your boat, Estate Agents etc

has gone from being a scruffy, dirty, underdeveloped dockyard/military town, into a smart, clean, well groomed tourist resort. Jet loads of holiday makers fly in by MONARCH, EASYJET & BA several times a day. Cruise ships disgorge thousands of passengers who wander Main Street with it's smart shops and pubs and bars or visit the 'apes' up at the top of the Rock. It is the least expensive place on the Costa del Sol to keep your boat and the weather some of the best in all the Mediterranean!

With the departure of Shepherds Marina & Boatyard from the sailing scene, there are now only two marinas in Gibraltar.....more

From Plymouth to St Valery sur Somme down the canals and rivers of France to the Mediterranean.

The Canals and Rivers of France

different sections on the canals and rivers of France and how to transit them from the UK to the Med. Here

If you are intending to purchase an Avon/Zodiac life raft perhaps you should consider the problems I had with their only French service agent

Not only are Quelart economical with the truth, they may well take your life raft in for service and return it in a worse condition than when you sent it to them!

is a 'virtual support group'

for carers and sufferers across the country,

If this rings a bell for you please visit this site... It really does help and inform

PROUT OWNERS ASSOCIATION & FORUM .

The new 'joining system requires you to send an email to join - this is our improved security method to stop inappropriate posts

Please do make use of the FORUM contact other members and to share helpful information or seek advice..

PORTS ON THE WEST COAST OF FRANCE

A PERSONAL VIEW OF THE PORTS AND HARBOURS I HAVE VISITED ON THIS COAST

the boat can sometimes be a problem. This is how I solved it. This page may also be helpful to people wanting to crew

If you want to know more about

La Rochelle/Les Minimes facilities

If you are planning on heading further south next season, you might want to look at this page

which lists some of the marinas and ports we have recently visited.

Horror pictures

Used to sail on the River Thames at Maidenhead and restored several kayak wood and canvas canoes but the first dinghy I owned was a Mirror I built in my garage.

Galion 22 - first cruising boat

Steel Boat - stretched Golden Hind

Wonderful Elizabethan 31

Prout Cat

Moody 36 in which I circumnavigated

My current boat - Paw Paw of London

I guess this says it all - my life:
If you have a problem with your boat whilst in Cherbourg, the Channel Islands, St Malo etc I recommend you contact

MARINE AND GENERAL.

They are, in my opinion, the very best boat yard in this area with high level of expertise and most reasonable prices

Marine & General Engineers Ltd

PO Box 470, The Shipyard, St Sampson's Harbour, Guernsey, GY1 6AT.

Telephone: 01481 245808Fax: 01481 248765

I had a dreadful time in Cherbourg recently, with anything but the real problem being fixed at high labour charges - sailed to Guernsey where Marine and General did a superb job of diagnosis, fixing the problem very quickly at most reasonable rates.

I really recommend this brokerage site;-

It has the most excellent

'ARCHIVES'

of yachts with full description, details, lots of photographs, price ranges and expert comments.

If you are into UK canals and narrow boats then this is a good site to visit.

www.boatsandcanals.com
Boats and Canals No 1

New and Used Boat classified ads, sail boats, supplies, information and resources for boaters.

IF YOU NOW LIVE IN SPAIN

I highly recommend builders, who recovered the terrace disaster and installed the inside staircase with all the works done to the highest standards at very reasonable prices.

They cover the entire Andalucía area and Carlos speaks perfect English & German. Email:- jcsalas@salasduran.com

LOOKING FOR AN ENGLISH SURVEYOR IN FRANCE?

Max Surveying & Security Ltd

Lt Cdr Keith Oulds B Eng(Hons), Dip Mar Sur (Y&SC)MCGI, MIIMS RN

La Keimax

Longre

Charente, 16240

France

<![if !mso]><![endif]><![if !mso]><![endif]>

Tel/fax: 0033(0) 545 311 869 Please mention this web site if you contact Keith.

Email: MaxSurveying@aol.com and www.maxsurveying.com

is a really useful website!

By following the links you can find notes which may be useful if you are or are thinking of, buying a boat, used boat starting to sail, or going blue water cruising

There is a British Surveyor in Brittany

Morbihan Yacht Survey

Damian Likely - MSc, BSc, DipMarSurv. GradIIMS

Morbihan Yacht Survey
5 Impasse du Pratt Lotten
Noyalo, 56450
France
+33(0)652 840 396
+44(0)7408 84 22 87
www.morbihanyachtsurvey.com

If you are buying or selling a boat I really recommend

they are probably the leading UK boat sales site.

Yacht Deliveries
i

Marina:- Directory of marinas throughout the United States and abroad with services for boaters and marinas owners.

Used boats:- Classified listings of boats for sale or for rent by owners.



There is a new chandlers

at

These people do excellent sails

www.dolphinsails.com
For my sailing books and French canal guides please go to
French Canal Routes to the Mediterranean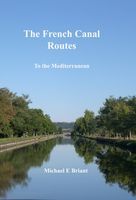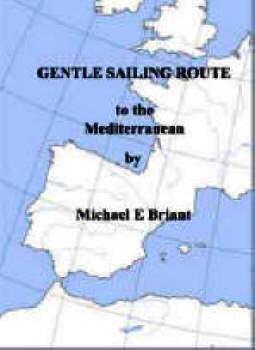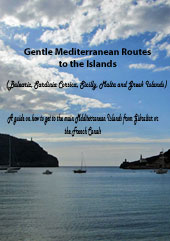 Gentle Sailing Route to the Mediterranean
Gentle Mediterranean Routes to the Islands
Caribbean Islands Cruising Guides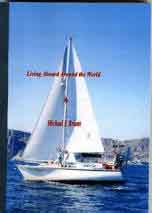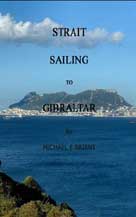 Living Aboard Around the World
I am pleased to say this web site is

who have been kind, helpful and understanding. I really recommend them